Kingyo Chochin decorating Yanai city
During the day, its fins swing in the wind. At night, it gently glows in the dark. On August 13th, there are 4,000 Goldfish Lanterns lit up on the street and gigantic goldfish lanterns parade through the city. The history goes back to the 1860s and are still developing.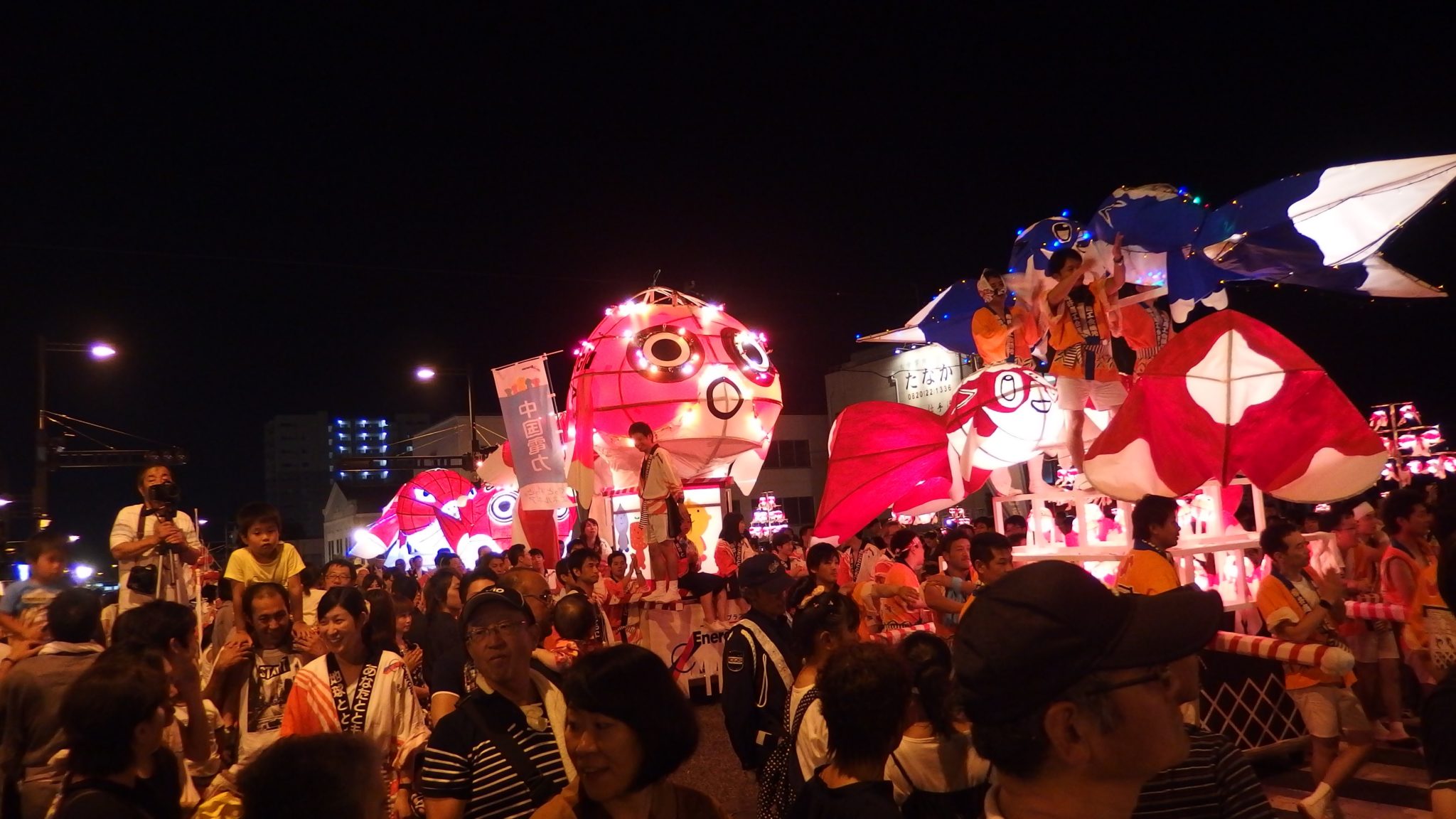 YANAI Goldfish Lantern Shop opened to let the people in the world know about this lovely attractive Goldfish Lantern. We look forward to helping you choose and craft your perfect Goldfish Lanterns becuase we love Kingyo Chochin!